10/30-11/1 The 13th Symposium(Sympo2019(Tsukuba)-Transmit the novel technology : Academic Research & Industrial Applications of Electromagnetic Microwave Energy from the city of science technology-
Oct 30-Nov.1 The 13th JEMEA Symposium Oral/Poster Presentation/Equipment display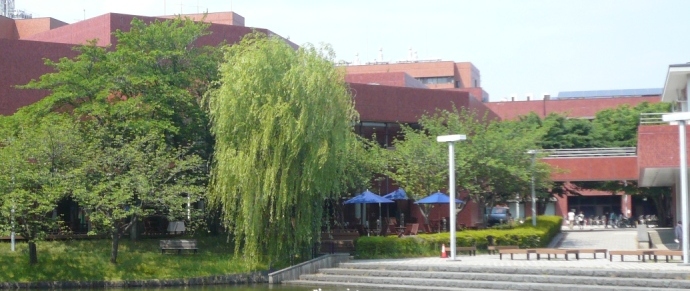 【Host / Co-Host】
Host: Japan Society of Electromagnetic Wave Energy Applications
Co-Host: The National Institute of Advanced Industrial Science and Technology (AIST)
【Granting Agency】
Tsukuba Tourism and Convention Association
City of Tsukuba
【Cooperative organization】
IEEE MTT-S Japan/Kansai/Nagoya Chapter
The Ceramic Society of japan
The Chemical Society of Japan
The Institute of Electrical Engineers of Japan
The Institute of Electrical Engineers of Japan, linear Drives Technical Committee
The Iron and Steel Institute of Japan
Japan Association for Chemical Innovation (JACI)
Japan Society For The Promotion of Science 188th committee on Electromagnetic-Field-Excited Reaction Fields
The Pharmaceutical Society of Japan
The Society of Chemical Engineering, Japan
The Society of Nano Science and Technology, Japan
The Society of Synthetic Organic Chemistry, JAPAN(SSOCJ)
JAPAN ELECTRO-HEAT CENTER, Japan
【Supporters'organization】
The Japan Society for Bioscience, Biotechnology, and Agrochemistry (JSBBA)
【Venue】
The National Institute of Advanced Industrial Science and Technology (AIST)
1-1-1 Higashi, Tsukuba, Ibaraki 305-8561, Japan
【Schedule】
Oct.30 (Wed)-Nov.1(Fri) Symposium (AIST Tsukuba Central1 of Auditorium ) /Equipment display (Hall foyer, in front of Auditorium)
Oct.31 (Thu) Banquet (Restaurant within AIST-Piquenique (ピクニック) )
【Language】
Japanese
【Preface】
Japan Society of Electromagnetic Wave Energy Applications (JEMEA) hold Symposium annually. Each year we welcome around 200 researchers from home and abroad.
As a 13th Symposium venue, we selected Tsukuba, Ibaraki prefecture, famous city as a science & technology.
JEMEA is one of the most important domestic Society which deal with science & technology about Microwave energy Applications. During Symposium period, about 100 researchers hold oral/poster presentation as the result of their latest studies, which treat various study fields. Attendee can enjoy lively debate about Microwave also. We recommend this Symposium to those who want to exchange novel information and technology about Microwave Energy applications. We are waiting for your presentation, and participation.
During Symposium, equipment displays are scheduled also.
【Circular】
Symposium period will be 3 days.
Oral presenter must meet requirement, so be sure to confirm Circular.
【Program】
(We recommend both side printing)
Symposium program (Overall)
【Oral Program】 
【Symposium program(Tentatie)2019_8_16】
English version (Including Presentation title will be open around Early September
【Important Deadline】
Abstract Submission via JEMEA Home page: July 26(Fri) 23:59 Japan Time ←Closed
Paper submission via JEMEA home page (After acceptance): Aug.30 (Fri) 23:59 →Closed(Japan Time)
Early registration: Sep. 20(Fri)→Extended by Sep.30(Mon)
Payment through a bank transfer: Sep.30 (Mon)
Registration after Sep.21 (Sat) will adapt on-site fee.
【Abstract Submission】
【Abstract Submission Oral or poster 】←Closed
Oral presentation (15min. + Q&A 5min.)
【Paper Format】
【English version】
●For Poster presenters:
Poster size: A0 W841mm×H1,189mm)
 JEMEA will prepare Poster panel & push pin.
 
【Paper Submission】
Deadline: Aug.30/2019 23:59(Japan Time) ←Closed
After registration, auto-response mail including Bank account number for registration fee will arrive.
【Registration Fee】(Including Tax)
Early registration Fee(Deadline: Sep.20(Fri) (Deadline of payment through a bank transfer: Sep.30 (Mon))
*Registration after Oct.1 (Tue) adapt On-site fee.
*Member of cooperative organization and ID holder of AIST adapt same price as JEMEA Member. Please input your belonging society's name when registration.
*On-site payment is limited only cash.(JPN).You can't pay by credit card.
Type
Symposium
(Oct.30-Nov.1)
Banquet
(Oct.31)
JEMEA Member,
Cooperative organization,
AIST ID holder
Regular
¥10,000
(On-site ¥13,000)
¥5,000
(On-site ¥8,000)
Student
¥4,000
(On-site ¥5,000)
¥3,000
(On-site ¥5,000)
Non member
Regular
¥18,000
(On-site ¥20,000)
¥5,000
(On-site ¥8,000)
Student
¥6,000
(On-site ¥7,000)
¥3,000
(On-site ¥5,000)
Note:
• Oral presenter of Sympo2019 limited only JEMEA member or those who get approval from JEMEA.
However, Poster presenter are excluded, non-JEMEA member can apply.
• Eligibility for JEMEA Best paper/poster Award will be limited only JEMEA Member.
• (Apply for JEMEA member:
• JEMEA recommend pre-registration. Those who adopt on-site registration, can't receive Sympo2019 Proceedings (book form) and other handout. Downloadable proceedings are available during symposium period.
• When registration, if attendee need Invoice before bank transfer, please inform JEMEA using remarks column.
【Equipment Display & Aevertisement】
【The 13th JEMEA Symposium Organizing Committee Member 】
Chair: Hiroki Shimizu (AIST)
Member:
Jun-ichi Sugiyama, Masateru Nishioka(AIST)
Hirokazu Iida (Kanto Gakuin Univ.)
Secretariat: Yoko Sato (JEMEA office)
Contact:
Sympo2019 executive committee
E-mail:sympo2019@jemea.org (Secretariat)
************************************************************************
Sympo2019 office
10/30-11/1/2019 @AIST Tsukuba
Mail to:sympo2019@jemea.org
Tel&Fax:03(3414)4554
HP:https://www.jemea.org
************************************************************************
[ver.201901017]
<<Sympo2019(Tsukuba)Equipment display or advertisement cooperative company.
Please visit website by clicking on the banner.